Find out how SaleSqueze CPQ Sales System simplifies quoting and ordering for your sales team and your customers.
Sync and organize your product catalogue
Your business depends on ERP or an Excel table of catalogue items which is flat and doesn't include business rules. 
CPQ allows you to easily import your flat catalogue of items, add catalogue structure, and define business rules for product configuration.
Each product can have its own logic, configuration parameters, pricing, and special terms that are required in your use case.
Automate orders for your customers and sales team
SaleSqueze is designed to support the day-to-day sales operations within sales teams and B2B buyer networks. 
Include your entire sales team in the sales automation process and remove manual and time-consuming tasks from their workday. 
To benefit even more, extend the system directly to your buyers and let them self-prepare orders of your products. They'll love you for it!
Create a simple buying experience
Sales is all about the experience. The easier it is to buy, the more powerful the experience is. 
SaleSqueze allows your customers to automatically generate error-free quotes and orders in minutes, without any guidance from your sales reps. Your customers are in control of the buying process and your sales team supports them if and when they need it. 
Monitor your entire pipeline in a single sales dashboard
Keep track of what's going on in your sales team and buyer network, see who's performing and who's not, and have a system in place to easily prioritize your next activities.
With detailed sales analytics, you can analyze and check sales statistics and better plan your material flow and production.
A natural extension for all of your existing systems
Your CRM and ERP are best in class, yet there's a huge gap between them. SaleSqueze CPQ syncs sales data back and forth between your ERP and CRM, allowing you to establish a meaningful connection in the middle.
Estimates and quotes are assigned to deals in your CRM and when closed, they're moved into your ERP with all of the required information and documents.
SaleSqueze can also automatically communicate important events about orders directly with your buyers.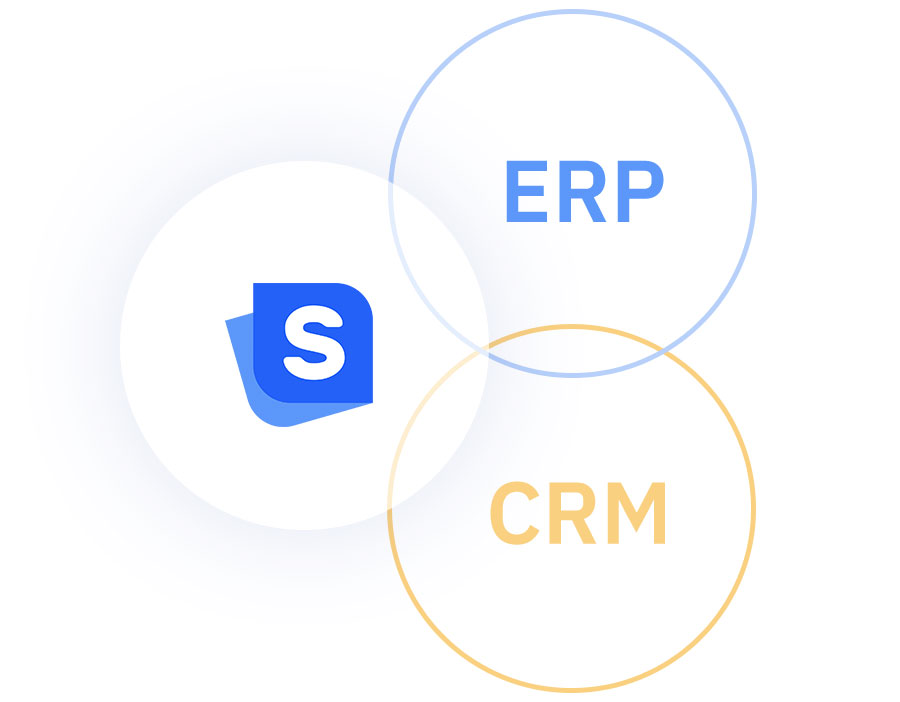 Getting started is fast and easy
Book a free demo to see all the SaleSqueze features in action.