Simplify sales operations with
improved speed

 and

accuracy

of your quoting process
Allow your sales team and customers to quote and order your products through a unified CPQ sales system.
Build and navigate your complete product catalogue with ease
Stop the struggle and keep your catalogue of complex and bespoke products under control. CPQ allows you to organize your flat catalogue, give it structure, and define business rules between items. 
The system generates product configurators that allow you to quote accurately, quickly, and without errors. Even better, there's no need to have detailed knowledge about the business logic of your products.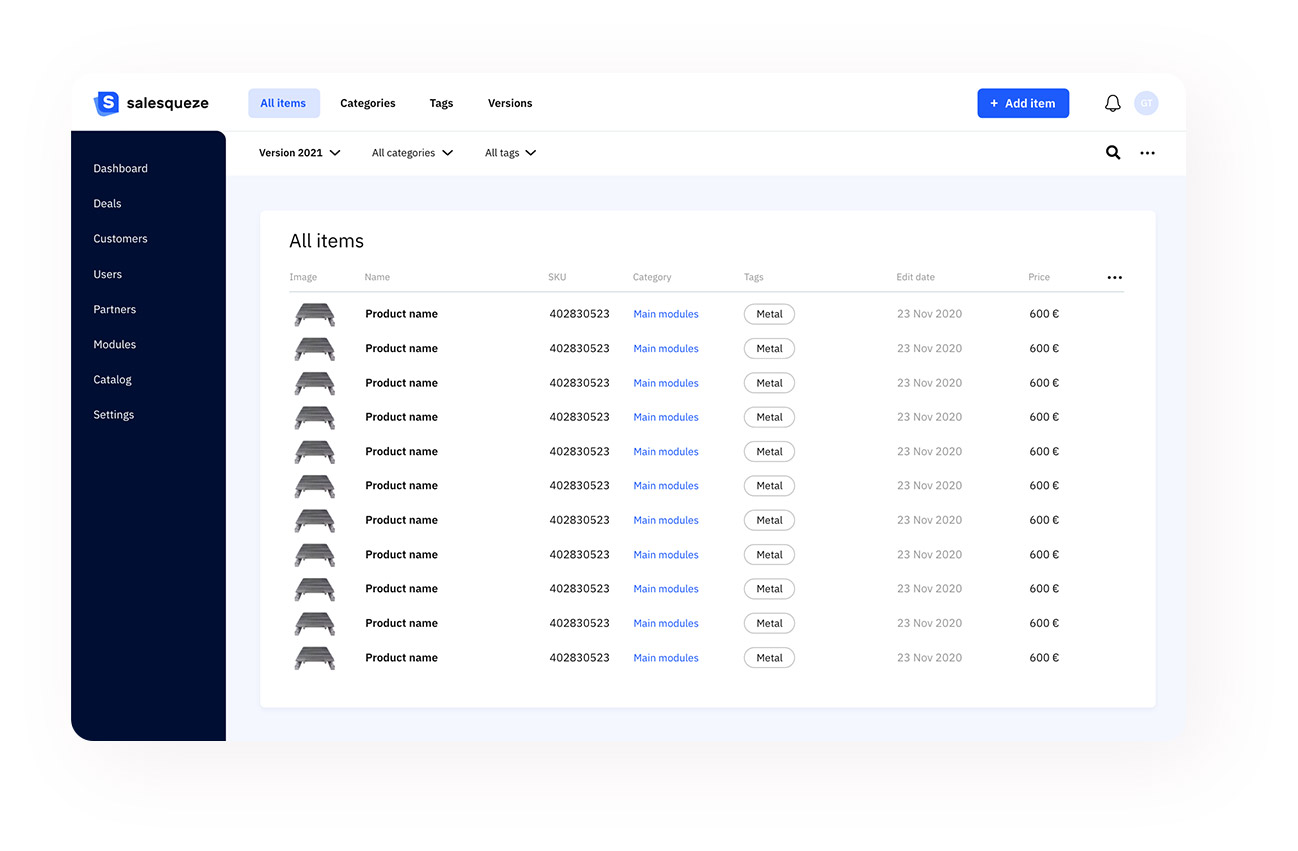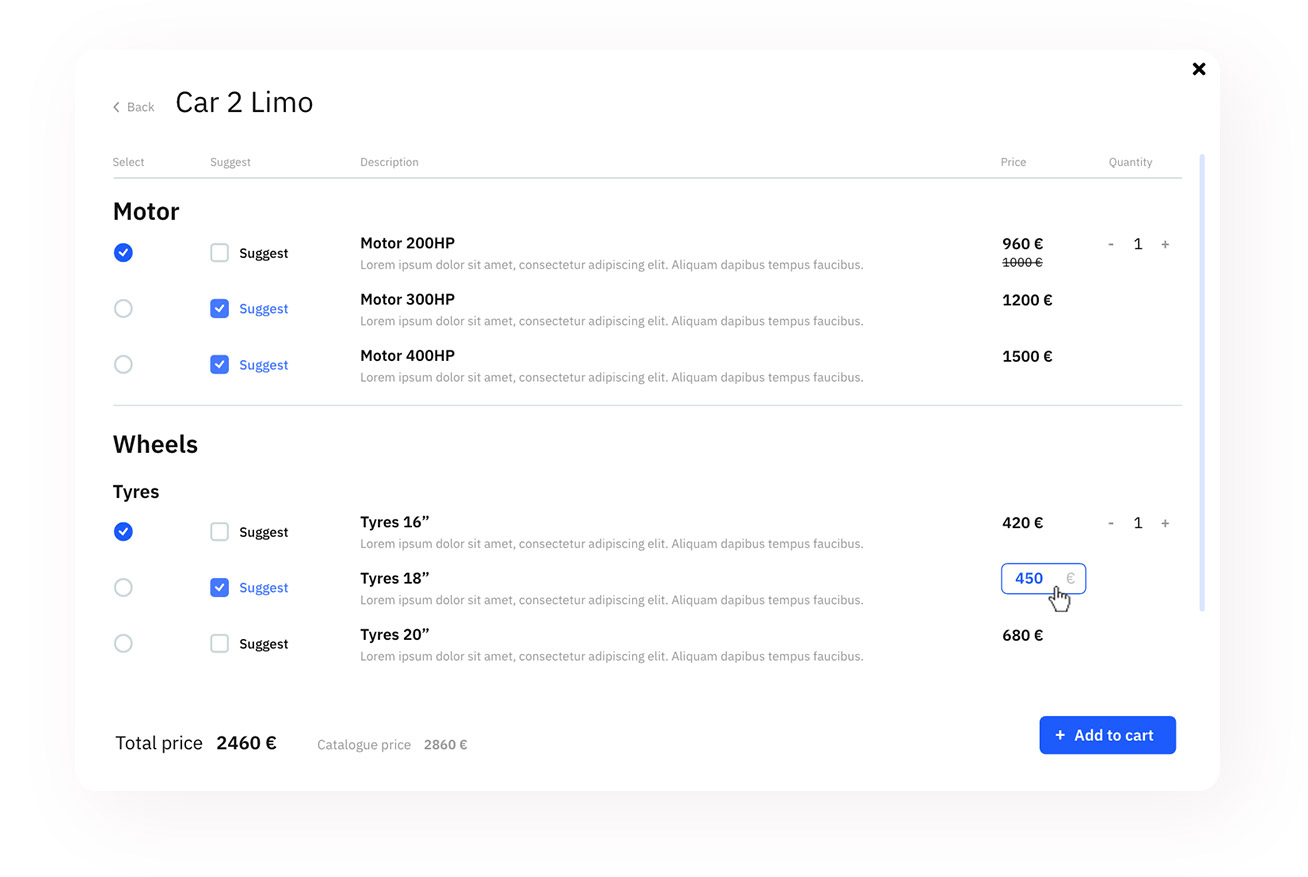 Speed up the sales process by automating quoting
Receiving an order from a buyer takes a lot of work, from generating a quote, managing the bill of materials, processing credit limits, and getting the delivery date. 
SaleSqueze automatically generates an online quote or estimate, calculates prices, and creates the bill of materials from your catalogue business logic. Preparing a quote has never been more efficient!
No more manual entry – your customers can now prepare quotes on their own
When the orders flood in, your sales team needs to capture, verify, and process them manually by entering data into existing ERP or CRM systems.
Instead, directly involve buyers in the SaleSqueze sales system and empower them to prepare accurate quotes by themselves. Say goodbye to manual order-entering and countless sales administration errors.
Focus on getting new buyers instead of processing orders from current ones
When you automate quoting and ordering in your distribution network, you'll free up valuable resources in sales operations. This will improve your inquiry-to-order ratio and allow you to process a lot more orders.
The CPQ system will help you to onboard new customers and scale sales team members quickly and efficiently.

Getting started is fast and easy
Book a free demo to see all the SaleSqueze CPQ features in action.

Sign up for our newsletter
Be the first to know about our updates and special offers.