Focus on
building relationships

– not

generating quotes.
Processing inquiries and generating quotes is hard work. Empower your customers to create their own quotes.
Tailor made to fit your product
Visitors are guided through a customization experience that precisely fits your product's logic.
Show your prospects what they're buying
Create a 2D or 3D visualization of your products and their features. Stunning visuals increase the chance of conversion or closing a deal.
Complex pricing made simple in real time
Your prospects can finally explore the impact of customization on pricing – in real time.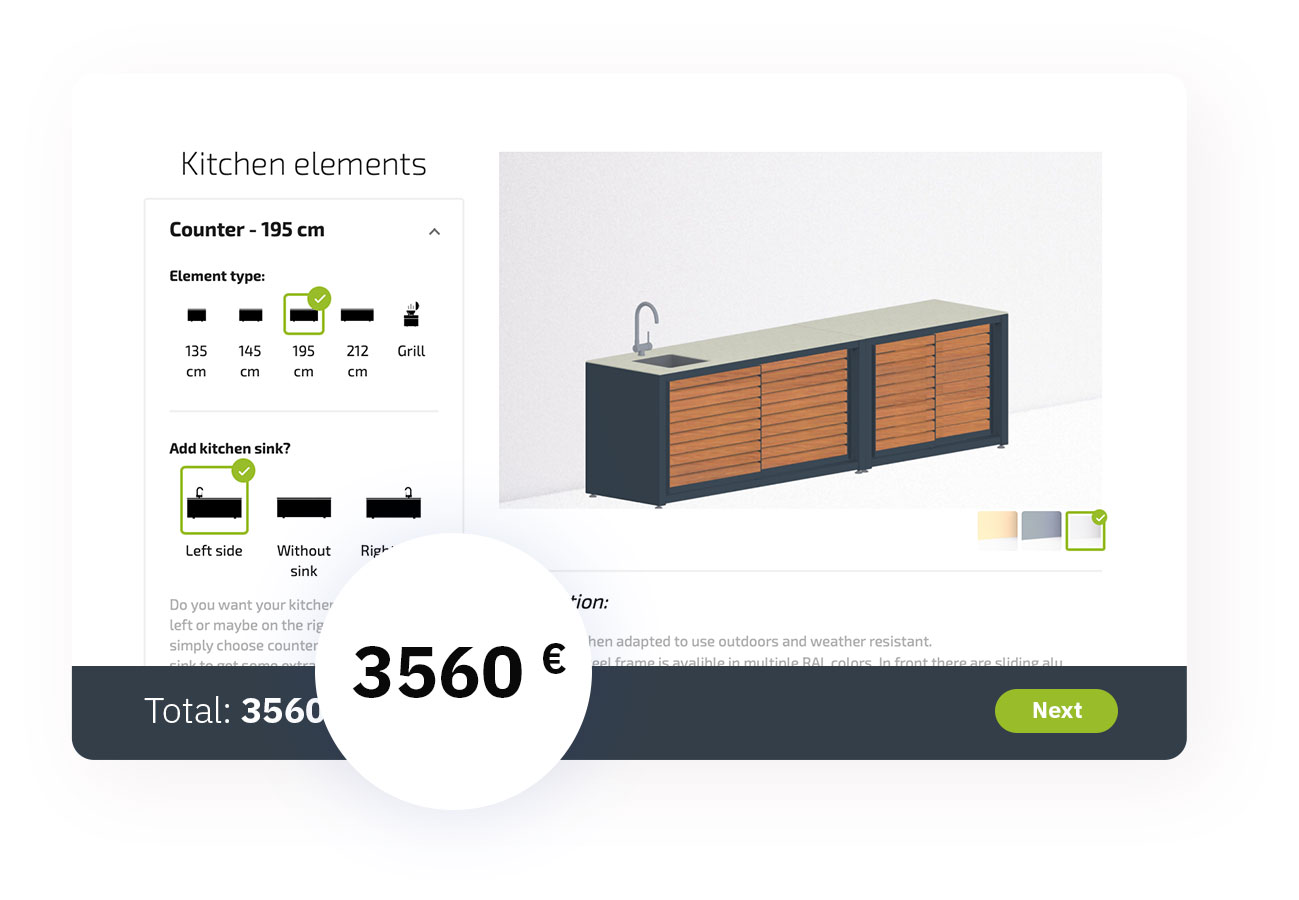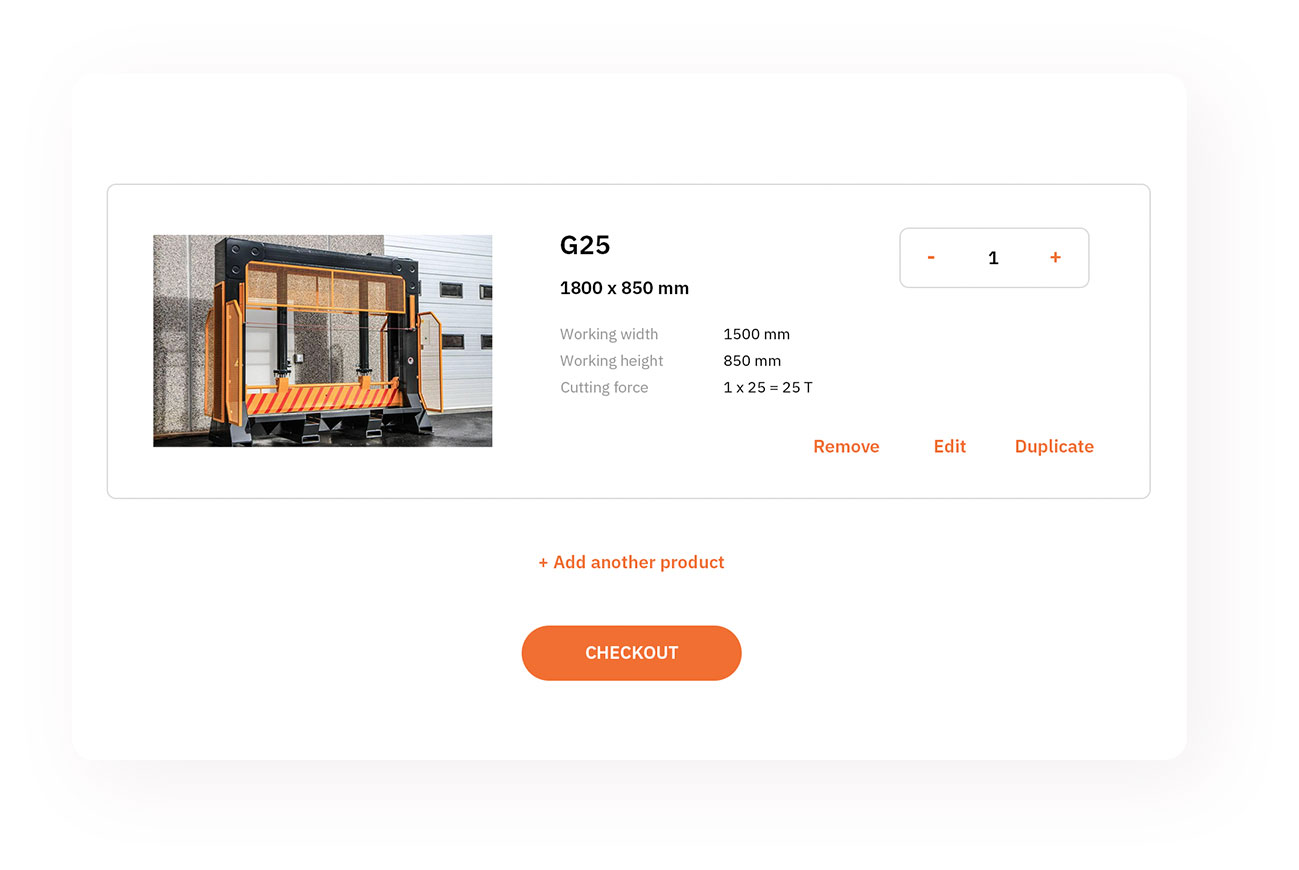 Custom products in standard cart
A familiar check-out experience with a cart full of customized products. Let your prospect decide whether to inquire or buy.
It lives on your website
It can easily be added to your website without any technical skills needed. Just copy-paste a code snippet and you're ready to sell!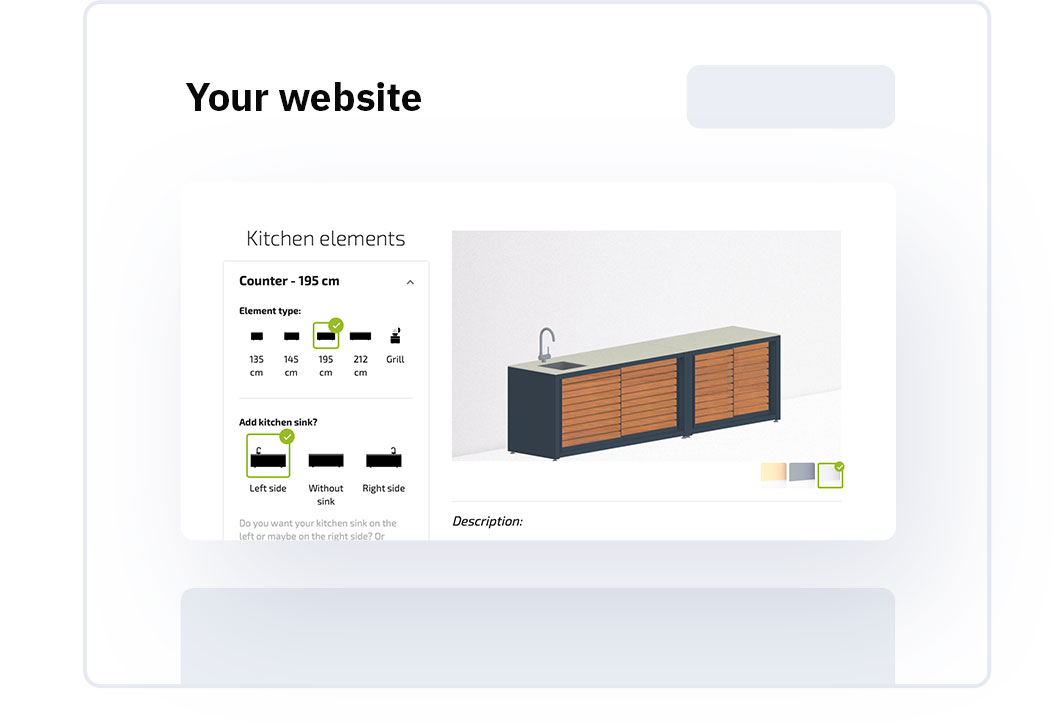 It's all about your brand
The white-labeled product configurator looks and feels completely on-brand.
Available on all devices
Not only is the product configurator responsively designed to adapt to any device that you use for your business, it also works on all browsers.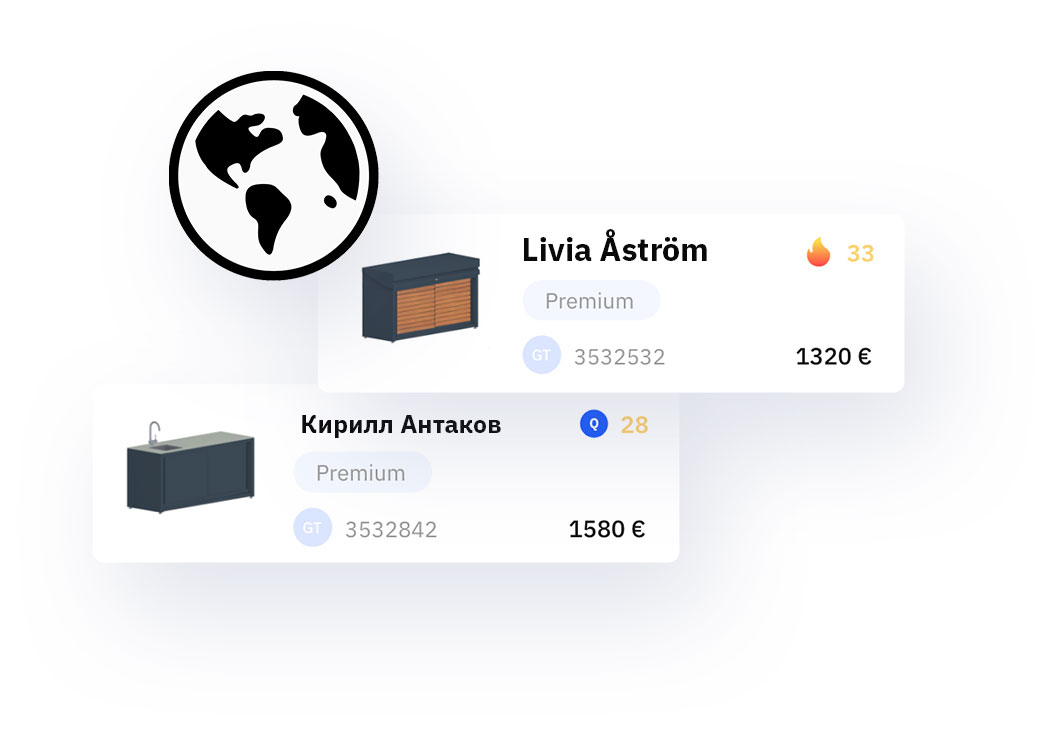 Scale your sales globally 
Put your product in front of a global crowd, allow for mass customization, and enable 24/7 ordering – all thanks to highly scalable cloud technology.
Multilingual by design
Offer the product configuration experience in the language of your prospect by using the built-in translator tool.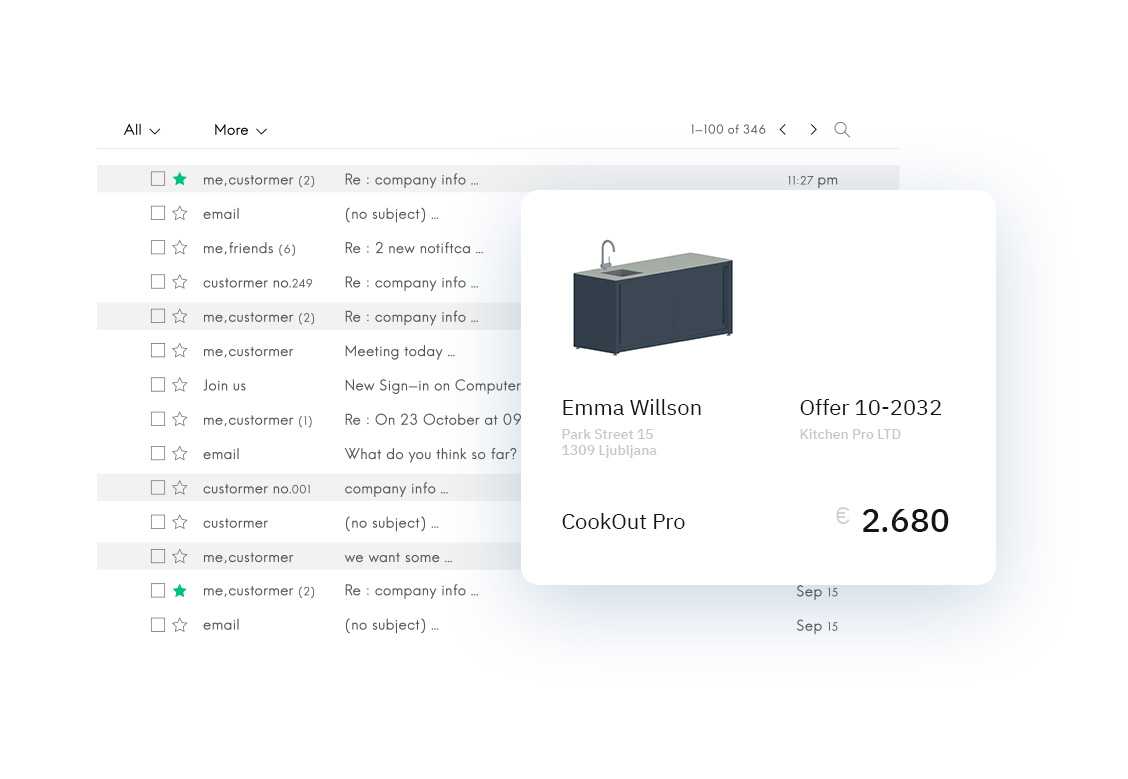 Say goodbye to manual quoting
Prospects submit all of the required information and the system automatically prepares a quote behind the scenes, sending it to the prospect right away.
Product logic and pricing under one roof
Say goodbye to complex Excel sheets and price recalculations. Replace them with a user-friendly product and options catalogue, which also covers all of the product logic.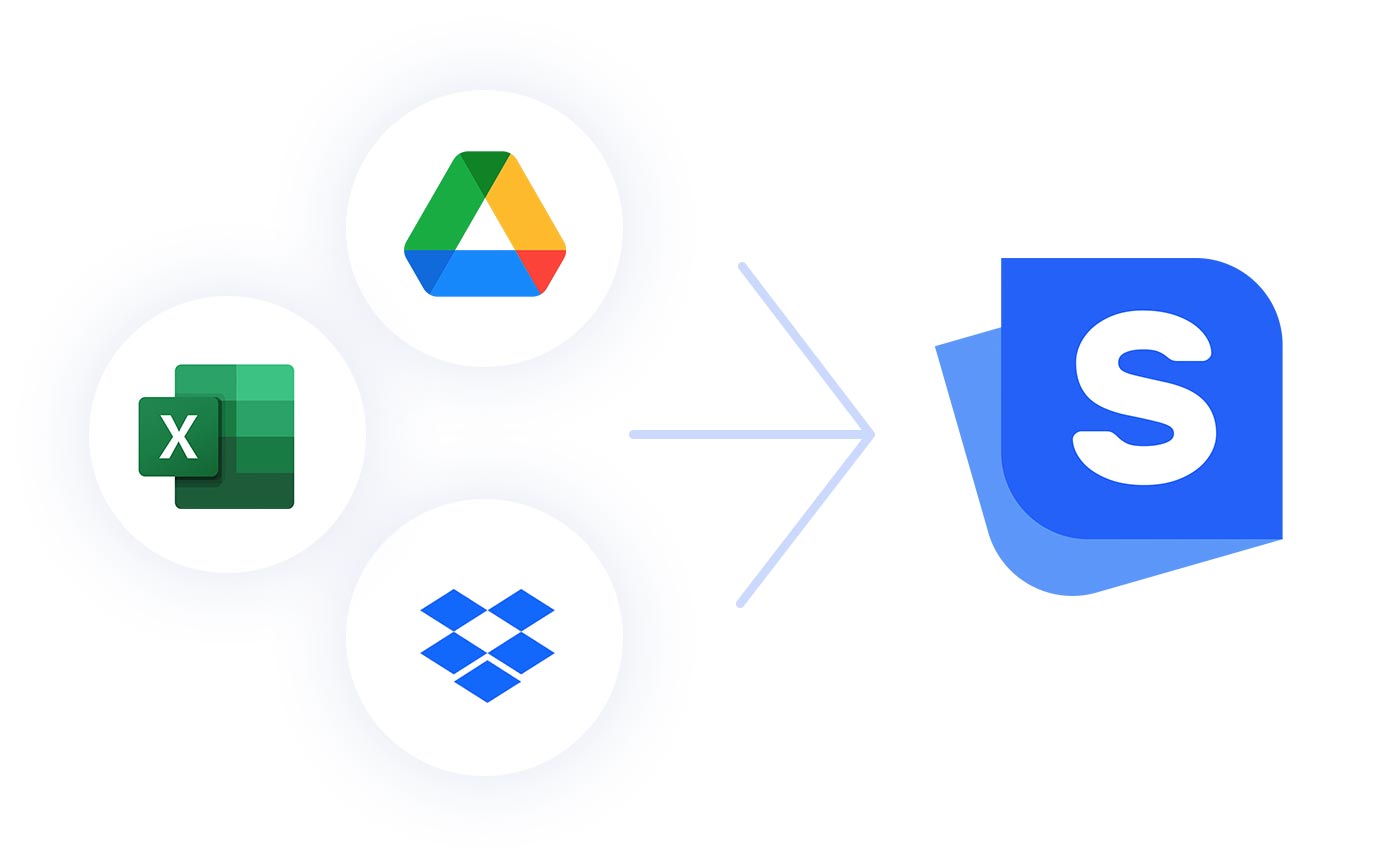 Manage your entire sales pipeline like a pro
The personalized dashboard offers a complete overview of contact flow through the sales funnel. Sales representatives can organize their work more efficiently and always be aware of what the next sales activity will be.
Identify the best leads
With the help of our proprietary AI-supported search engine, Filtrato, you can automatically single out the best leads for building new relationships.
Keep your finger on the pulse of your sales pipeline
Track activities and monitor behaviour to find out what's working and what's not, so that your sales process is always being improved.

Getting started is fast and easy
Book a free demo to see all the SaleSqueze features in action.