Find out how SaleSqueze Product Configurator can simplify inquiries and quoting for you, your team, and your customers.
Offer an
amazing buying experience

with Product Configurator

The customized Product Configurator allows leads to explore your product and its features in detail on your digital channels. The process of a lead's product design is supported by real-time price calculation and stunning product visualization, both of which facilitate the purchasing decision.
Let customers become
offer creators
While designing their desired product, leads create auto-generated and error-free quotes, which are automatically sent to their inbox just minutes after the inquiry is submitted. Quotes contain accurate pricing and options and a bill of materials.  
Customers take control of the next step, whether it be a meeting with a sales rep or the purchase of a product.
Monitor quotes

in your sales pipeline dashboard

Lots of highly qualified and educated leads will start pouring into your sales funnel, but don't worry – we've got you covered here! 

Lead behaviour is scored to prioritize the most active leads, so you always know who to follow up with next. Stay in control by monitoring actions in your customized sales pipeline dashboard.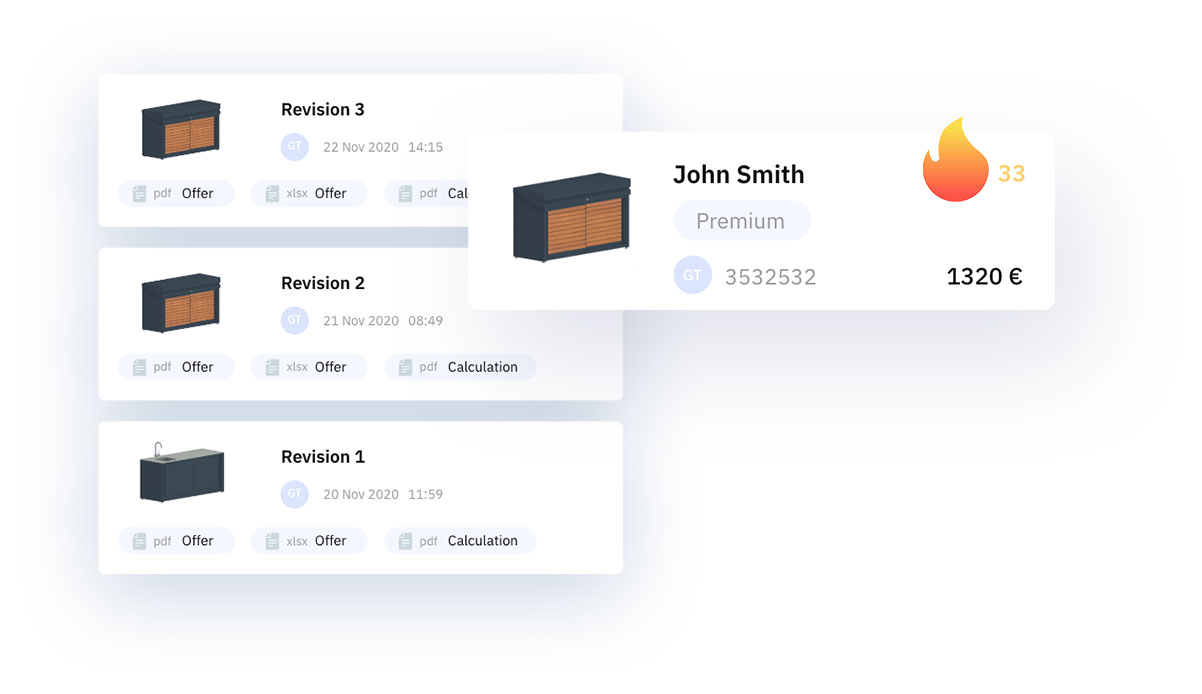 Focus on helping leads and
closing deals
Say goodbye to a large amount of sales administrative work and direct your time into building personal relationships with leads. It's only natural that this will lead to more closed deals. 
It's time to start growing! 🚀

Getting started is fast and easy
Book a free demo to see all the SaleSqueze features in action.