Product Configuration Challenge
Are your products so custom & complex you think you can't offer them online to your B2B customers?
Let us show you how it can be done with a free personalized demo for 1 product in just 1 week.
Get a personalized demo in 3 simple steps
1. Define
We organize a call, you present the product and the problem, and we agree on the What, Why, and When.
2. Implement
You define the product and the business logic. Our team implements it in 1 week.
3. Launch
We meet online to go over the platform and demo. You can launch it in front of your buyers immediately.
Configuration challenge examples
Compressed air filters have more than a million configuration possibilities that make order processing team go crazy. With SaleSqueze platform, all the product logic is stored in one place, so the sales team don't have to know configuration rules by heart and there are no more human errors in configuration.
Customers submit an order online in a B2C-like buying experience. Therefor sales team eliminate spreadsheets, ditch order emails, and put down the phone. Orders for tractors appear and get processed in ERP, while sales team focus on helping customers buy more.
Simple experience ordering highly configurable product like mobile houses. B2B customer is guided through choosing the right mobile house, configure it according to their needs and easily place an order.
Who said complex machines can't be ordered online? A waste management machinery manufacturer, revolutionized their B2B ordering experience by allowing their buyers to configure and purchase products anytime, anywhere.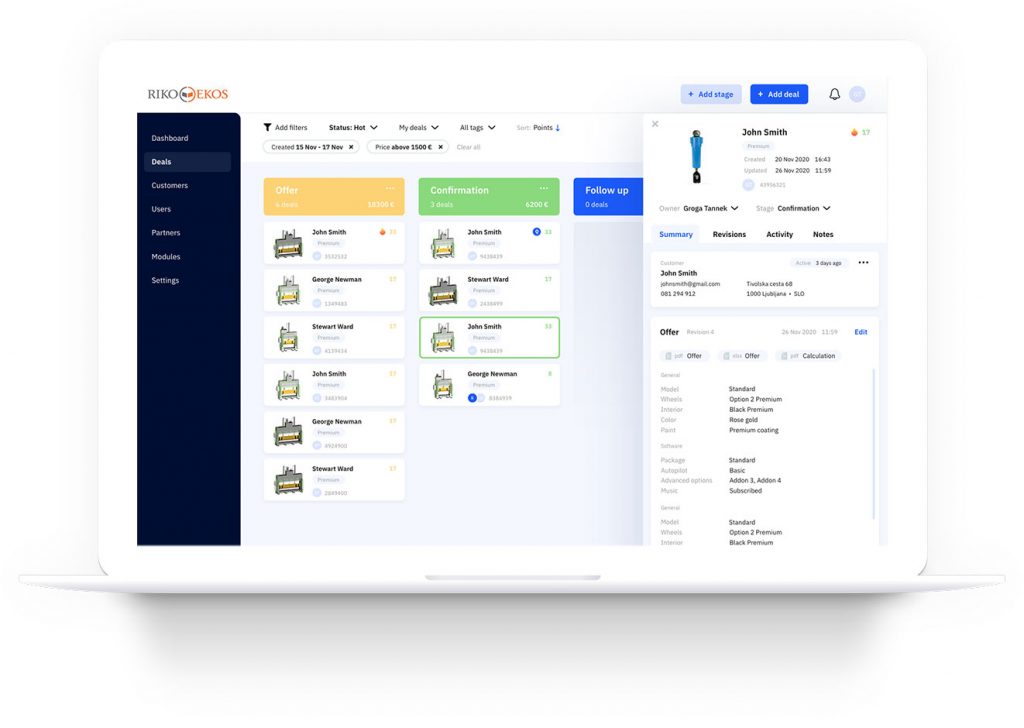 You are the perfect candidate for the product configuration challenge if you are a manufacturing company producing complex or configurable products. The SaleSqueze configuration team selects appropriate cases once per month.
Trusted by leading manufacturers
Sell complex products easier, faster and 10x more efficient
with the SaleSqueze Configuration Platform for manufacturers.