The Harvard Business Review study from ten years ago revealed that organizations aren't responding to their leads fast enough. The study gathered information from 2,241 organizations and the results have shown that:
37% of organizations responded to their lead within an hour

16%

 of organizations responded to their lead within one to 24 hours
24% of organizations took more than 24 hours to respond
23% of organizations never responded at all
Some will argue that today, in 2021, we live in a digital environment and that fast responses have become a regular thing but just a simple experiment with few inquiries sent to different organizations will tell us a whole different story.
Sure, the Internet has had a huge impact on buying behavior as a whole. Customers today can access information with just a few clicks, whether it's from their mobile phone, laptop, or any other connected device available, which gives them the ability to search and have access to the information they are looking for in seconds. But that also implies that organizations have to speed up too. To put it in other words, if you don't respond to your leads fast enough, they will go somewhere else very fast and you may not get a second chance to contact them.
5 reasons for responding to lead in 5 minutes or less
Responding to your leads in 5 minutes or less should become your imperative because:
1. They did their research and they are ready to talk. Maybe they are not planning to buy but they have shown interest and they want to talk to you. Your task now is to convert them as fast as you can.
2. They have probably narrowed the list of potential organizations to contact and you are most likely not the only one they have contacted. Contacting them fast gives you the opportunity to beat the competition.
3. They are probably still at the device they contacted you with and are still thinking about the inquiry. Contacting them within minutes eases up your work because their mind is still focused on the subject and they will more likely answer to you.
4. They will be struck with the "wow effect". And that is a huge opportunity to make a great first impression. Several studies have shown that 50% of leads will make a deal with the organization that contacts them first.
5. They will get a sense of importance. You contacted them within minutes and have clearly shown that they are important to you. And we all like to feel important, don't we?
Learn how a blinds solution provider responds to leads in 5 minutes or less with SaleSqueze product builder.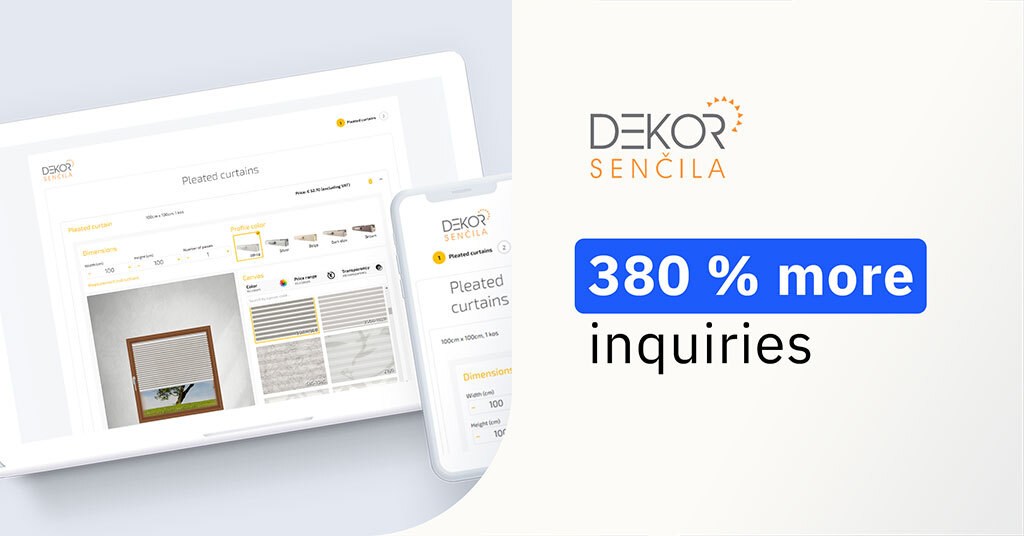 Fast response improves customer experience
Results from the study that was conducted by Ohio State University and Insidesales.com have shown that organizations that respond within 5 minutes or less had a 900% higher contact rate than organizations that took 10 minutes or longer to make contact. It may be surprising for some, but if we consider all the changes in the consumer attention span during the last decade, those 5 minutes are making perfect sense. 
Fast response plays a major role in customer experience. By contacting leads fast, you have a higher chance of making a great first impression and it is easier to build trust from the start. But remember that not only speed is crucial, but also relevance. When responding to leads, your timely response must be relevant and well prepared. If your leads took their time to do their research, so should you. 
5 minutes for customized offer with SaleSqueze
SaleSquezeCPQ Sales SystemandProduct configurator enable your customers to create a detailed quote in just 5 minutes or less with the help of professional design and an intuitive user experience. Combined with the advanced lead scoring tool, it generates personalized quotes with the exact product your customer wants and matching price based on the chosen features.
Automating those tasks in the sales process will give your sales team more time to spend on qualified leads and close the deals. Changes like that quickly lead to major growth in sales. We call it a SaleSqueze effect. Find out more about it in our latest case study!
Learn how a blinds solution provider responds to leads in 5 minutes or less with SaleSqueze product builder.