The ultimate guide for order processing automation in B2B manufacturing sales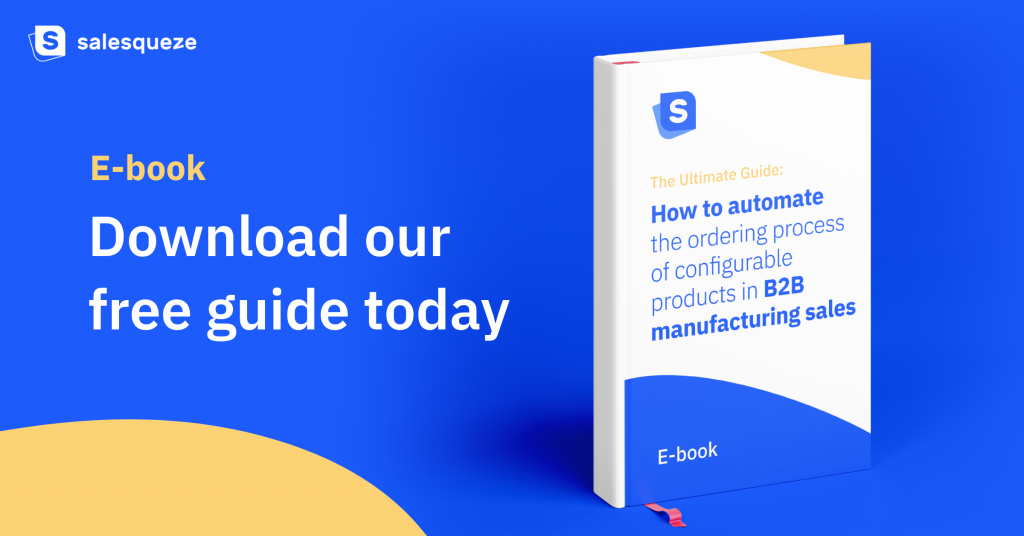 Switching suppliers has never been easier. And fast order processing has never been more critical.
Today, B2B buyers can access any manufacturer with just a few clicks. They want a smooth and fast buying experience – and they will find a company that offers it.
To stay competitive and satisfy their customers, B2B manufacturers need to revamp and digitize their sales process. 
It's a huge opportunity to gain a competitive edge and eliminate bottlenecks that are holding back your sales.
This e-book will show you how automating and streamlining your sales and ordering process helps shorten sales cycles, process more orders, cut back on sales mistakes, unburden your sales reps, and much more.
Things you'll learn:
5 main problems with the current state of sales in B2B manufacturing

How to solve the B2B sales puzzle

How to streamline selling, configuration and transition to production

How to set up order processing automation in 5 steps

Concrete results of sales and order processing automation
Download the e-book now and automate order processing.