The ultimate guide to configure price quote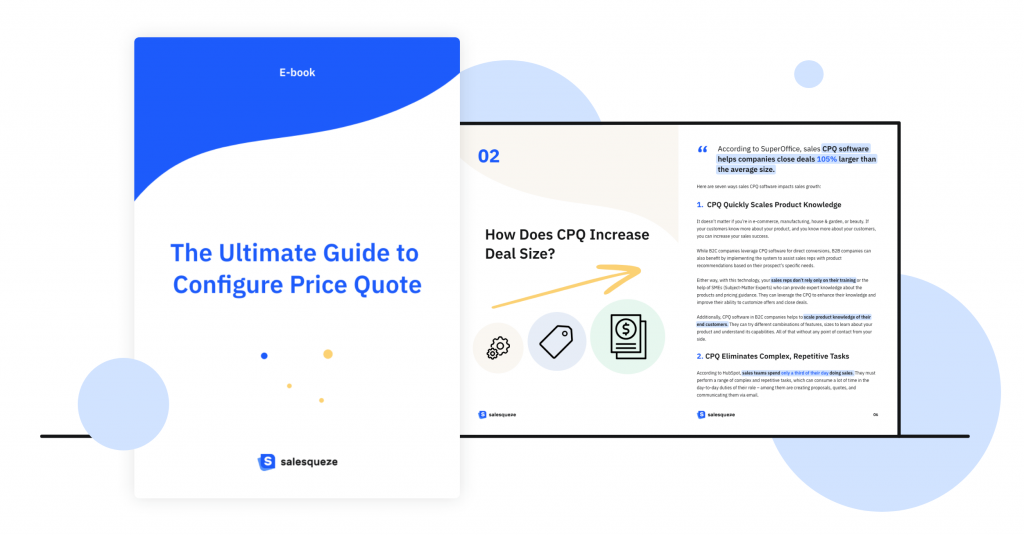 Companies that market complex products are usually so focused on production processes that they neglect the customer-facing side of the business. As a result, they end up delivering a poor buying experience, which can scare away qualified leads and cost them sales deals.
Not everything is lost. There's a solution that improves customer experience, connects your internal systems (CRM, ERP), and ensures you can close deals in a shorter amount of time while building strong relationships with your customers.
This e-book will explore sales CPQ (configure price quote) software to see how it facilitates a more immersive sales experience for customers and offers companies a higher return on investment.
Things you'll learn:
What benefits CPQ brings to your business

The importance of product catalog and how to simplify business logic without burning out your employees

Why flat catalog is not enough and how to streamline sales-to-production process

The best CPQ systems out there