Our Showroom is the library of configurators and lets you experience the configuration of different products from various industries.
What can you expect

from the Showroom? 

Our configurators cover various industries, including automotive, home & garden, industrial components, agriculture equipment, and construction equipment. You can try different configurations, experiment with multiple features, and get a feel for our platform's work.

Sign up now for access and experience the future of manufacturing sales.
Experience the Showroom for yourself – get access now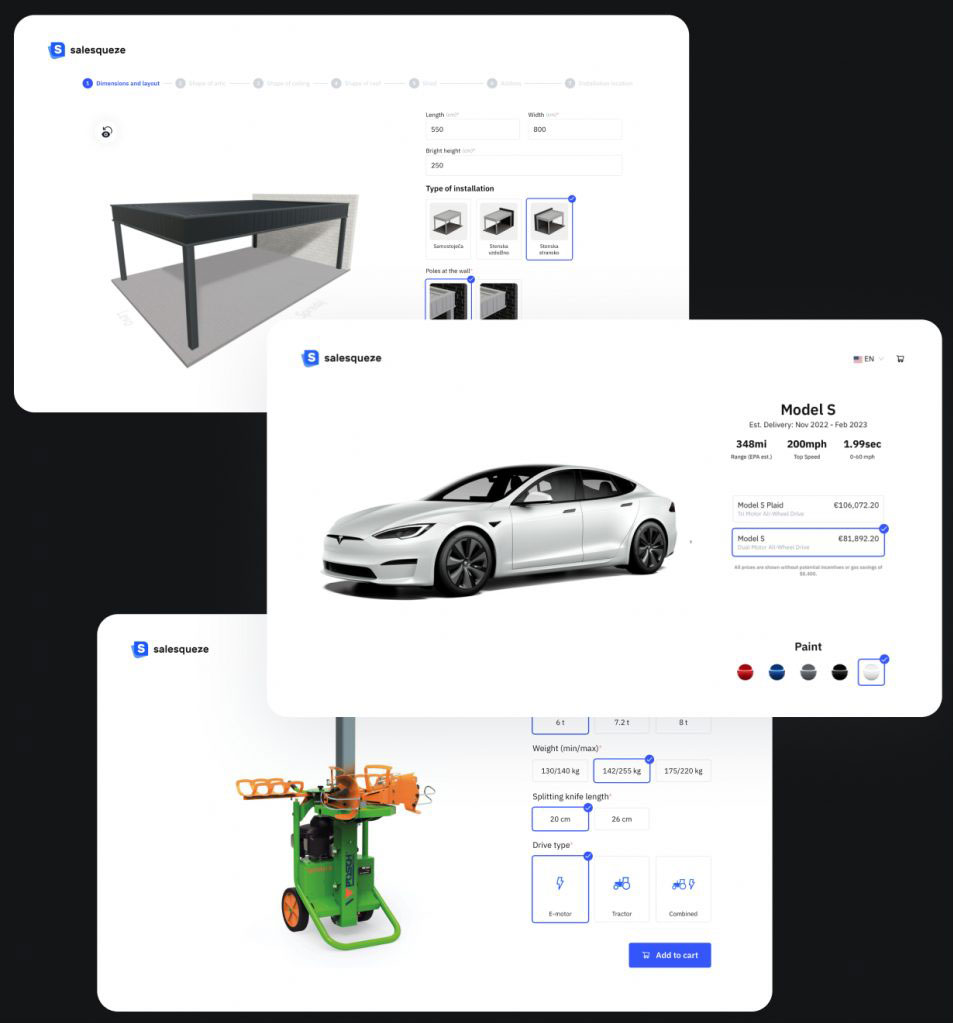 Don't just take our word for it – here are some testimonials from showroom visitors: